1/700 scale extremely detailed model of IJN 60 cm signal searchlights and deck lights mounted on superstructures. Widely used on Japanese heavy vessels during WWII era.
Set consists of 14 pcs of complete searchlights and 20 pcs of complete deck lights.
As we offer a full range of Japanese searchlights we have also prepared a manual guide allowing to distinguish every searchlight type:
IJN Searchlights Guide
Please read our information about handling of the resin products.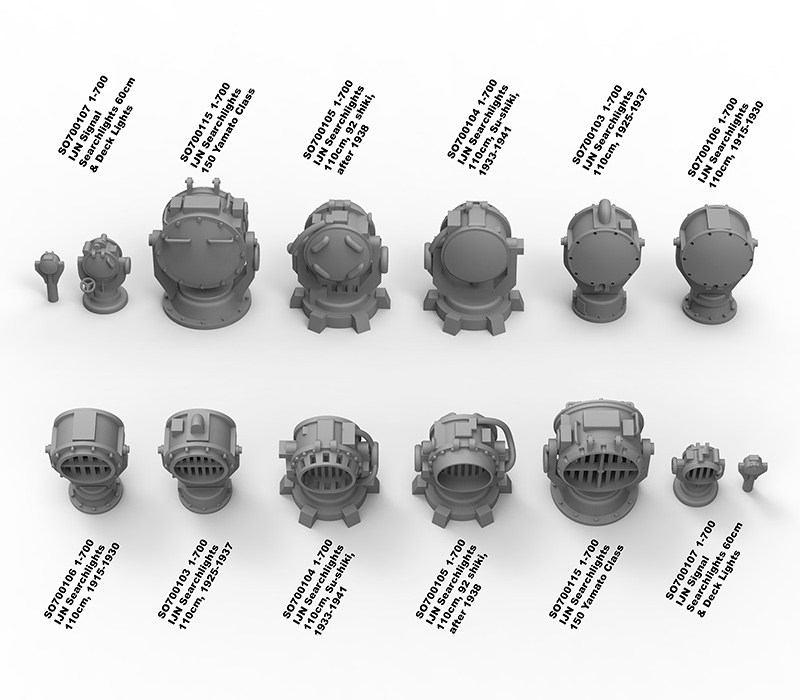 IJN 60 cm Signal Searchlight & Deck Lights
Related Products
Tags: blacman, fitting, resin, 1/700, 1-700, IJN, deck fitting, searchlight,